publication date:
Oct 18, 2023
|
author/source:
Guest article by Mark Chick, Director, the Association of Leasehold Enfranchisement Practitioners

Key details leaseholders need to know about service charges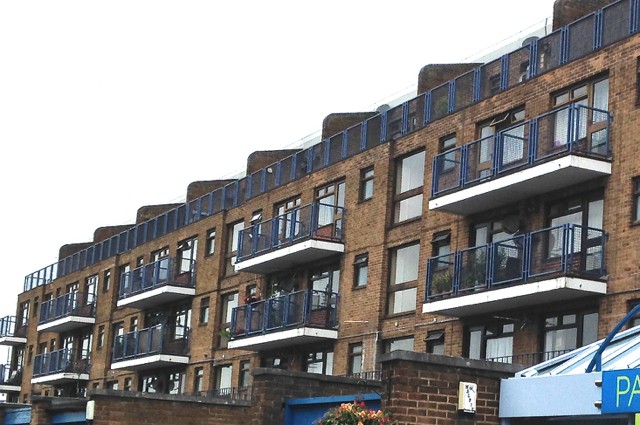 Mark Chick, Director of The Association of Leasehold Enfranchisement Practitioners (ALEP) outlines the key details leaseholders need to know about service charges.

According to new research, leaseholders have seen annual service charges increase by more than 50 per cent in the past five years, with the average charge now standing at £1,400 a year, rising to nearly £1,800 in London.

Service charges are one of the main areas for dispute between leaseholders and landlords (freeholders), so it is important to understand your rights and what the law says on a range of matters including: how service charges are set and recovered, yours and the freeholders' obligations under the terms of the lease, and how to challenge a service charge that you deem to be unfair or unreasonable.
What are service charges?
Landlords are obliged to provide certain services under the terms of the lease, and a service charge is levied on the leaseholders of the block to cover any costs the landlord incurs.

Typically, the service charge will be used to cover any maintenance, repair and/or improvement costs, amenities such as heating, lighting and cleaning of communal areas, grounds maintenance, or the provision of additional services such as a concierge, gym or security staff.

Before purchasing a leasehold property, buyers need to consider the level of service charges and how it is going to affect the long-term capital costs of ownership. It is important to keep in mind that this may have a significant impact on their overheads in the long run.

The terms of the service charge will be set out in the lease, which should explain when the service charge is due, outline all the services that can be included in the service charge budget, and set out whether these costs are fixed or variable. Some leases also require leaseholders to contribute to a reserve (or 'sinking') fund, to mitigate the impact of larger scale works, should they be required.

Your landlord cannot ask you to pay a service charge towards a service that is not included in your lease. However, landlords can increase service charges at their discretion in accordance with the lease terms, and there is no limit to how much the charge can be increased by, although crucially any increase must be "reasonable".

For example, an increase in line with inflation would be reasonable, but increases well above the inflation rate could be argued to be unreasonable. By law, landlords must also consult leaseholders before carrying out any works above a certain value or entering into a long-term agreement with a supplier to provide services.
How to dispute a service charge
If you feel your service charges are unfair or unreasonable, the first step is to raise it with your landlord or their managing agent.

Leaseholders have a legal right to ask their landlord for a summary of relevant costs under section 21 of the Landlord and Tenant Act 1985. The landlord or managing agent must provide the summary within one month of the request (or within six months of the end of the period covered by the summary, whichever is the later).

It is important to remember that leaseholders are protected against unfair service charges in several ways:
The landlord or management company can only demand service charges strictly in accordance with the terms of the lease of the individual flat. For example, if the lease says that service charges must be certified by an independent accountant, the landlord may not demand the service charges unless the certificate has been obtained.

Legislation – there is a great deal of legislation which protects leaseholders and frequently imposes obligations on the landlord or management company. The principal legislation is the Landlord and Tenant Act 1985 which, amongst other things, states service charges must be reasonable.

Professional managing agents will be governed by strict codes of conduct, for example the RICS Residential Service Charge Management Code.
Furthermore, if a leaseholder is paying excessive service charges, they may issue court proceedings or complain to RICS. Both leaseholders and freeholders have a legal right to apply to the First-tier Tribunal, which will consider the evidence presented to it before making a decision on the matter.

Above all, leaseholders need to remember that they do have rights and there are organisations on hand to provide advice. Should leaseholders find themselves in a dispute over service charges, they can contact an ALEP member who can advise on the best course of action, while the Leasehold Advisory Service also helps leaseholders to query service charges for free.

Further advice:
This is only a brief summary of the position and is not a substitute for legal advice. ALEP members can provide further advice and details on service charges for leaseholders and freeholders.

Membership of ALEP acts as a badge of assurance so that leaseholder and freeholder clients can be confident that they are employing professionals with the right level of expertise in handling potentially complex transactions.

You can use our website to find a qualified enfranchisement practitioner who will be able to assist you.