How can you buy a property for less than it's worth?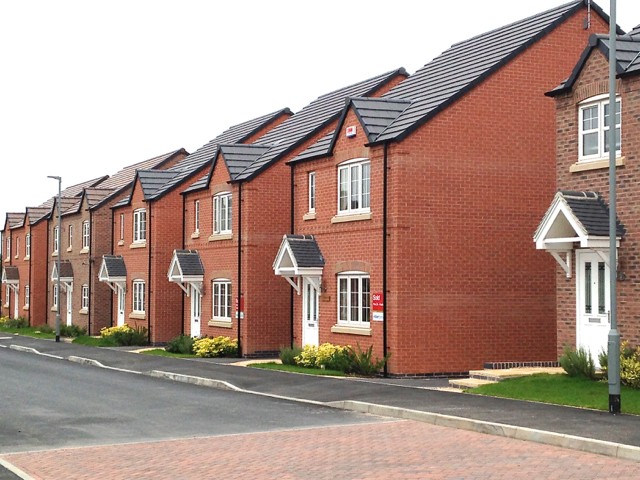 When investing in property, whether as a developer or as a landlord, you will want to maximise your purchase to get the best possible returns.
And one way you can get a head start is by buying below market value (BMV) as this provides you with a buffer against possible future price falls and could mean you have some capital growth in hand even before you start letting the property.
There are many companies which will try to tempt you with BMV deals but these very often turn out to be too good to be true. And it is perfectly possible to find below market value properties for yourself, if you know where to look.
Why do people sell below market value?
Vendor needs a quick sale
The most obvious reason for a property being sold for less than it is worth is for a quick sale, and this is where, if you are a cash buyer, you have the advantage as you are in a position to offer a speedy purchase in return for a discount.
A quick sale may be required due to repossession or divorce, the owner may be moving into a care home or may have inherited the property from a relative and want to divide up the estate as quickly as possible.
But not all reasons are unhappy ones; the seller may be relocating – possibly abroad – or may simply have found their dream home and not want to risk their purchase falling through.
Properties which have been on the market a long time
If a property has been for sale for many months, the vendor may be getting desperate and more open to offers. You can find these by searching on Rightmove and sorting by 'oldest listed'. Make sure you do your research to find out why the property has not sold and that the reason is not something which will make it a bad purchase.
Properties which cannot be mortgaged
With lenders demonstrating more caution since the recession, there are certain properties which can only be sold for cash as they are unmortgageable. These can include properties of non-standard construction, homes without a kitchen or bathroom, subsidence, leasehold properties with a short lease, and those with a Japanese knotweed problem.
If the problem is something which can be resolved, if you are a cash buyer, this means you could buy at a discount, fix the issue to make the property mortgageable and thereby increase its value. But it is important to calculate the costs carefully to ensure it is worthwhile.
How to find a below market value property
The keys to finding a BMV property are patience and persistence. Be prepared to do your research, explore many avenues and wait for the right deal to come along. Possible sources include:
Estate agents
Build up a good relationship with your local estate agents. Remember though, they have a duty to get the best price for their vendors, but they will appreciate knowing you are ready and waiting to invest at the right price, especially if they have a seller who need to move quickly.
Even repossessions are sold via estate agents, although they may be sold via auction when the market is not so good. The important thing to know about repossessions is that the lender is obliged to get the best possible price for the vendor whose home is being repossessed, so you still need to offer a fair price that the lender can justify accepting.
Auction
There are several ways you may be able to maximise your profit at auction but make sure you always do your research about each property you bid on and don't stint on getting a survey or the legal work you need doing before the auction or you may find your "bargain" turns out to be very expensive.
Some ways you may be able to maximise profit at auction:
look for a property outside of the auction house's usual area, as it may not attract many bidders

similarly, a property which is an unusual type for the auction house, such as a house being sold at a commercial auction house

unusual lots such as properties which cannot be mortgaged (see above)

look for a property with a high guide price as this may deter bidders and leave the vendor open to offers

investigate unsold lots as the vendor may be open to offers.
Local experts
Other local experts you could get to know include legal companies and financial advisors, who may know of vendors who need to sell quickly, and developers. Large housebuilding companies will have their own part-exchange schemes but small and medium sized companies may have buyers waiting who need to sell their own home first. You may be able to buy their home at a discount funded by the developer to enable them to move into the new build.
Advertise
Be pro-active and advertise for sellers. Be sure to target the area you are interested in and try online and traditional routes (local paper, shop windows) as well as leafleting through doors and seeking out the owners of empty properties.
What to watch out for
As previously mentioned, buying at below market value requires patience, persistence and research. It may require you to look at more than 150 properties, checking what they were originally sold for to see if deal can be done. This might mean analysing in detail and visiting 50 properties, working through each one to see which ones will offer you a deal that works.
One thing you must do is familiarise yourself with market values in your chosen location. Only by learning what properties are actually selling for – rather than being marketed for – can you learn about their true market value and what represents a genuine BMV purchase.
Other things to note:
Don't make silly offers; aim for 10-20% below the real valuation, ie not the marketing price)

Make your offer subject to a valuation by a local RICS surveyor qualified to do residential surveys
It may take many months before you see any returns – either by selling or letting – from a property which needs a lot of time-consuming work; make sure you budget both for any renovations and for the costs of owning the property while it is empty, eg insurance, council tax, utiltiies

Is there a market for the property – ie a buyer or tenant – when it is ready?

Don't let your emotions get in the way; this is a business deal, so make sure it stacks up financially

If purchasing a repossession, always use a specialist legal company

Beware of companies offering 'discounted' deals; some inflate the "market value" to make it look like they are offering a bargain when they are not

If you use a sourcing company, make sure they are member of the Property Ombudsman Scheme, but in the main do the deal yourself, don't rely on someone else.