Can't afford a rental deposit? What can you do?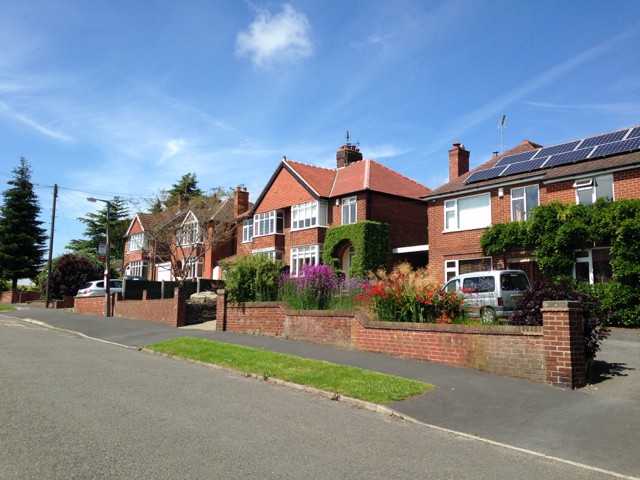 Usually, when you rent a home – whether it is a house, flat or room – you are required to pay a deposit of one or two months' rent.
Through the introduction of the Tenant Fees Bill, the government plans to cap rental deposits in the future but, if you're on a tight budget, any deposit can be difficult to find, leaving you trapped in your current situation. But there are options available to you, which we outline here.
Although aimed at first-time buyers, our saving for a deposit calculator can help you identify if you can make savings on your outgoings. Find it here
Rent a home with no deposit
It is possible to find properties to rent from landlords who don't ask for a deposit. As this is not one of the filters you can apply on the main property portals such as Rightmove and Zoopla, it's a good idea to search via your local letting agents.
Romans and Leaders, for example, both offer a 'no deposit' scheme; participating landlords are covered for eight weeks' rent and the tenant pays a monthly sum in lieu of a deposit, reducing their upfront costs at the start of the tenancy.
You can find other letting agents offering no deposit options via companies such as Zerodeposit.com, which takes a payment equivalent to one week's rent. Its site has a map of letting agents around the country, so you can narrow your search.
There are also mobile phone apps such as InsureStreet, which takes a payment of between 5% and 15% of the usual deposit as an insurance premium.
Take note that, unlike a deposit, payments for services like these are non-returnable.
Rent with a guarantor
One way to rent a property without a deposit is to get a relative or friend to act as a guarantor. They sign a deed of guarantee, agreeing to cover any costs if you default on your rent or cause any damage and are unable to pay.
If you can't find a guarantor, or your family live abroad, you can use the services of a company like Housing Hand. Read how they can help you secure a guarantor here:
Renting a room in a house share or as a lodger
If you are looking for a room in a house share, or to lodge with a landlord, you can find accommodation like this on sites such as Spareroom.co.uk and Idealflatmate.co.uk; many of their listings clearly state 'no deposit'.
Read our quick guide to renting a property.
If you need help paying a rental deposit and don't know where to turn, please get in touch with Propertychecklists.co.uk. We are a small company but will do our best to advise you.
For more help and support contact:
Can you secure help if you are on benefits?
Are you entitled to a Budgeting Loan/Budgeting Advance?
If you have been on certain benefits – including income support, income-based Jobseeker's Allowance and others – for six months or more, you may be entitled to a Budgeting Loan from the government's Department of Work and Pensions (DWP). These loans can be used for several essential payments, including rent in advance. You can check your eligibility and apply online for a Budgeting Loan.
If you are on Universal Credit, you can apply for a Budgeting Advance instead and should contact your Jobcentre Plus work coach.
In both cases, these are loans which must be paid off over time, although they are interest-free so you only pay back what you borrow.
Rental deposit help from your local authority or housing association
Your local authority may run a rent deposit scheme, or a rent guarantee/bond scheme to help you with deposit costs. Each authority and scheme has its own eligibility criteria. Some are only for people who are homeless, threatened with homelessness or in priority need, while others include those on benefits or low incomes. Find out more by contacting your local council.
If you are on a low income, you may be entitled to financial help via Housing Benefit or Universal Credit. If you're not sure if you are eligible, gather details of your income, savings and outgoings, then use the government's benefits calculator to check.
If you are in receipt of benefits, this may entitle you to further help such as discretionary payments and loans.
Rent deposit scheme
Through a rent deposit scheme, the council lends you the money for the deposit. As it is a loan, you will still have to pay it back but this enables you to spread the cost over time, rather than having to find it all in one go.
Rent guarantee schemes or bond schemes
Instead of a cash deposit, the scheme provider gives a written guarantee (a bond) to your landlord. That way, if you cause any damage or miss any rental payments, your landlord can claim through the bond, although in this case you may still have to reimburse the scheme provider for the money they have paid out. You can find out if such a scheme is offered by talking to your local council.
Schemes like these may also be offered by housing associations and charities, with different eligibility criteria; your local authority should be able to advise, or Citizens Advice.
Can you claim a Discretionary Housing Payment?
If you are on housing benefit, or get the housing element of Universal Credit, you may qualify for a Discretionary Housing Payment, which is a grant that can be used for housing costs, including for paying the deposit when you move to a new rental property.
Get in touch with your housing office using the contact details on any letters you have received from them or find your local council here.