publication date:
Dec 17, 2018
|
author/source:
Kate Faulkner, Property Expert and Author of Which? Property Books

What can you do if your rental deposit is not returned?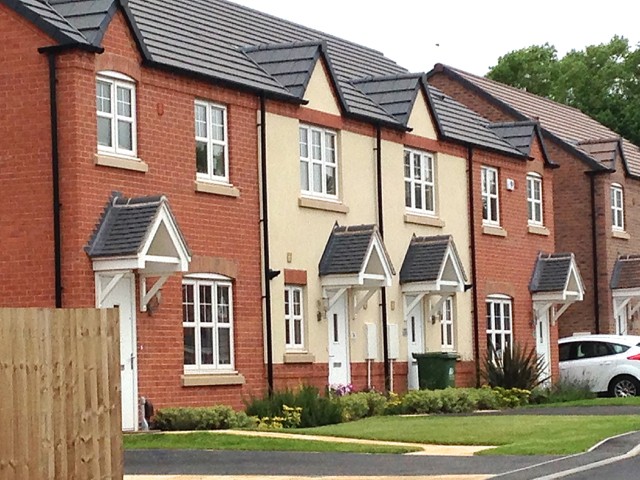 If you have been renting a property on an Assured Shorthold Tenancy (AST), by law your landlord should have:
protected your deposit in a in a government-approved deposit scheme

provided you with details of the scheme at the start if your tenancy.
This should be returned to you at the end of the tenancy, minus any deductions which you both agree on.
Checking out of a rental property? Read our checklist.
Find your tenancy information to discover which deposit scheme was used to protect your money. If you cannot find this, you can search for your tenancy on the websites of the three government-approved schemes:

MyDeposits (this also holds deposits previously held by Capita)

Contact your landlord, in writing, to request the return of your deposit. Keep copies of all correspondence.

If there is a dispute regarding the condition of the property, or rental payment, be prepared to provide evidence. This could be copies of bank statements to prove you have paid rent on time or, in the case of property condition, a signed inventory report and/or photographic evidence that any damage beyond normal wear and tear was not caused by you. However, ultimately it is up to the landlord to prove they have a legitimate claim to retain some or all of your money.
What can a landlord make deposit deductions for?
If the landlord feels you have broken the terms of your tenancy agreement, they may make deductions from your deposit for things such as:

Missed rental payments

Cleaning (oven cleaning is a common cause of dispute)

Damage to the property or its contents

You cannot be expected to pay for 'fair wear and tear' and you should not be asked to pay for any upgrades. For example, if you caused damage to a carpet which was already five years old when you began the tenancy, you should not be asked to meet the full cost of a brand new replacement.

If you and your landlord reach an agreement, you should receive your deposit – or part deposit – within 10 days of asking for your deposit to be returned.
Tenancy deposit disputes
If you cannot reach an agreement with your landlord regarding how much, if any, of the deposit should be returned, you may use the free dispute resolution service offered by the relevant deposit scheme. Both parties must agree to using the scheme. If not, it must be resolved privately or be taken to court, which can be more costly and time-consuming. If the situation is complex, scheme may not be able to consider the matter, especially if it involves items that are not associated with the tenancy deposit.

Under the TDS Insured Scheme, the dispute must be raised within three months of moving out of the property. There is no time limit for raising a dispute under the TDS Custodial Scheme.

The deposit scheme's resolution service should guide you through the process, which is managed via an online portal. The decision is final.
Key reasons for deposit disputes
According to the TDS, as outlined in our report, How can conflicts between tenants, landlords and letting agents be reduced?, The main reasons for the landlord wishing to make deductions from the deposit are:
Cleaning – often the oven is at the heart of the dispute

Damage to property or contents

Redecoration

Gardening, eg if the tenant hasn't maintained the garden as outlined in the tenancy agreement

Rent arrears
What if my landlord hasn't protected my deposit?
If your tenancy was an AST and your landlord or letting agent has failed to protect your deposit in a government-approved scheme, the Court may be able to consider this with the possibility of you getting your money back – and you could be entitled to compensation of up to three times the value of the deposit, only applied by the Court.
As above, you will have a stronger case if you leave the property in good condition and have paid all your rent on time.
Remember: The landlord may not be able to rely on a Section 21 Notice if the tenancy deposit wasn't protected correctly to comply with the TDP legislation. A judge would decide whether possession can be given.
If the landlord/agent still refuses to refund your deposit or protect it, send another letter providing details of your claim and informing them that you plan to take them to court. They may yet decide to settle out of court.

Before beginning court proceedings, seek advice from a housing adviser at an organisation such as Shelter or Citizens Advice. It is important to be sure you have a strong case as, if you lose, you will have to pay court costs, including your landlord's expenses.
To begin court proceedings, you will need to complete Form N208: Claim form (CPR Part 8). Include the following information:

that you want to claim under S213-214 of the Housing Act 2004 (non-compliance with the Tenancy Deposit Scheme)

details of the tenancy, including the date you paid the deposit, to whom and how much. Include a receipt for the deposit.

details of any requests to have the deposit protected and if the landlord refused or ignored your requests. Include copies of your correspondence and, if you received any responses from the landlord, copies of their replies.

your claim for any interest on the deposit from the date it should have been returned to you.
You will have to pay court fees of £308 to begin your claim, although there are reductions available for people on benefits or low incomes. If you win, your landlord/agent will have to pay this back to you.
Keep a copy of the form before submitting to your local county court.

You can find the details of your local county court here

Your landlord may make an offer to settle out of court. Be aware that you won't have your court costs refunded if you agree. However, if you refuse a reasonable offer and insist on a court hearing, you may be required to pay some of the landlord's costs.
Read more about renting by downloading the free guide, What Tenants Need to do to Rent.
If you have any questions about getting your deposit back and what the landlord can and cannot charge you for, please contact us. We are a small company but will do our best to help you.