How do you increase the value of a property?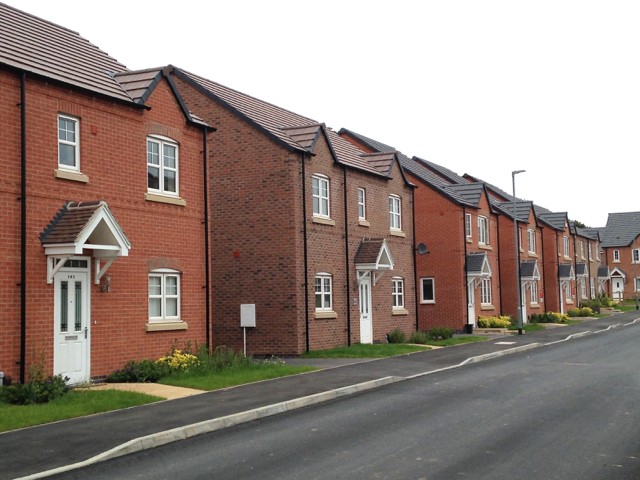 Given enough time, property prices generally rise, although this is by no means guaranteed. Since 2005, the old adage that prices double every 10 years has most definitely not been true for many homes and areas. And since the credit crunch, some regions – most notably Northern Ireland and the North East – have yet to see property prices recover to the same level they were a decade ago.
It may be that for you – as for many people – the value is irrelevant; if it is your home and you have no plans to move, as long as it is providing a suitable roof over your head at a cost you can afford, it doesn't really matter how much it is worth as, if you didn't own, you would incur rental costs or have to live with family/friends.
But what if you need to increase your property's value? For example, you might be:
an investor, looking to make a capital gain on a property you have been letting for several years;

planning to sell, and need the equity to enable you to move to a bigger property, or want to release some cash as you downsize;

looking to remortgage and want to access more favourable interest rates available to those with a higher loan-to-value (LTV) ratio;

interested in releasing some equity, either for your retirement or to make another property purchase.
Preparing to sell? Read our checklist first.
Whatever your reasons for wanting to increase your property's value, there are tried and trusted ways of doing so.
Maintenance issues
The first thing to do is to iron out any flaws which could drag down your property's value. These can range from major issues such as damp and mould, or cracks in walls, down to something as simple as loose tiles or grout giving the whole property an air of neglect.
But before you forge ahead, armed with a box of tools and good intentions, something to note here is that there are no prizes for effort and a bad DIY job can be worse than no work. A Trustmark survey from 2015 found dodgy DIY would prompt nine out of 10 potential buyers to reduce their offer, while some would be put off completely. Read more here.
Whether you are selling or having a mortgage valuation, there are two issues to consider:
A potential buyer or valuer could take one look at your handiwork and decide a professional is required to redo it, which could actually end up lowering the value of the property.

It can be difficult to sell a property without the necessary certificates and sign-offs, so make sure you have all the relevant paperwork relating to any work which has been done on the property. This can include planning permission and building regulations sign-off for an extension, warranties and guarantees for new windows, damp proof courses etc. If you're a landlord, add to this an up-to-date gas safety certificate, evidence of an electrical check and a licence if necessary, as these all show the lender you are letting properly.
Read our handy checklist for maintaining a property.
A lick of paint
It's a good idea to decorate, too, as this covers any blemishes, shows the property is well cared for and will help to make a good first impression. Don't forget this means inside and out; even a freshly painted front door can add value to your property.
If you're selling the property, or plan to let it, steer clear of any bold décor choices which will not be to everyone's taste. The aim is to make the property look smart enough for anybody to move in and make it their home without having to tolerate your 'brave' colour scheme or carry out any remedial work. A neutral scheme will enable them to settle in and add their personal stamp at their leisure.
If you need inspiration, then it's worth looking at local new build show homes or even get an interior designer around, some only charge £50 a room for recommendations and this could add thousands in value to your home.
Read 13 ways you can devalue your property.
Going green
Making a property more energy efficient has many benefits, not least warmth and comfort for the occupants. It can also reduce utility bills, making it and cheaper to run and therefore more attractive for you, your tenant or buyer.
If you are letting the property, it needs to have an EPC rating of E or higher before it can be relet, but research has shown that improving the EPC rating can also add value.
The Department for Energy and Climate Change found that increasing the EPC rating of a property in England or Wales from D to B added, on average, 6% to its value (2011 figures). An increase from G to E added 7%... although such an increase could potentially have a greater impact in 2018, due to the new regulations for rental properties.
Add space
In most cases, adding space to your property will also add value, as long as it doesn't unbalance the property by, for example, creating a large family home with a pocket-handkerchief garden, or a five-bedroomed property with a tiny dining area. Demand in a particular location is also worth understanding; if two-bedroomed properties are highly sought after, there is little point in extending the property to a less desirable three-bed. Local agents and surveyors can help advise you on this.
Adding rooms is most definitely not a quick fix, and is not always the cheapest option either. Consider the costs of applying for planning permission, if required, plus the services of experts such as an architect, surveyor, builder, plumber, electrician, building inspector and decorator. When you add up these costs – plus 10% extra for the unexpected issues which inevitably arise – will they be covered by the value you could add? Whether you proceed with the work will depend on your plans for the property; eg if you want to create space for your own use, or if you are looking to make a profit on a sale. If the latter, it may be more financially viable – and definitely easier – to forego the extension.
A surveyor or an estate agent can help you work out how best to increase the value of your property.
For information on the types of survey and how to choose a survey, read our checklist:
Get planning permission
If there is space for an extension but you decide not to carry out the work yourself before selling, you can sometimes add value to a property simply by securing the necessary planning permission. In 2018, this costs £206 and securing permission both eliminates the risk of it being refused for the buyer and enables them to get started on the work as soon as they take possession.
Maximise the space you already have
If it's not practical or appropriate to extend, you can maximise the space you have by ensuring it is used to its best advantage. Too much furniture and general clutter can make a room look much smaller than it really is, so ensure every room looks its best. A dining area should feature a table and enough chairs for all potential occupants and all bedrooms need a bed; this may sound silly but many people use their spare room as an office, which does the property no favours at all if you're selling.
Decluttering? Here's our guide to storing your belongings until you have the space for them again.
Head outdoors
The garden plays an important role in any property; the front provides that all-important kerb appeal, while the back needs to appeal to your target audience, whether that is a potential buyer or tenant.
While everybody's taste is different, there are five key rules to follow:
Match it: The garden needs to be suitable for the property's occupants. For example, a bungalow suitable for older people ideally needs a garden on a level, with no awkward steps, while a large family home need not have an overly manicured garden but ideally needs somewhere for children to play;

Low maintenance: Most people require a low-maintenance garden, so they can enjoy it rather than have to slave over it. Keen gardeners can always add their own touches;

Security is essential: People want to feel safe, and to know their children and pets cannot wander off easily;

Water is a no-no: Ponds and hot tubs are not generally popular. This is because they are seen as a potential hazard for small children – whether they live there or are just visiting – and are expensive and difficult to remove;

Al fresco dining: Outdoor dining is increasingly popular, so table and chairs will add to your garden's appeal.
If you need to book a professional tradesperson to help increase your property's value, read our guide to avoiding a rogue trader: