What can you do about problems with tenants?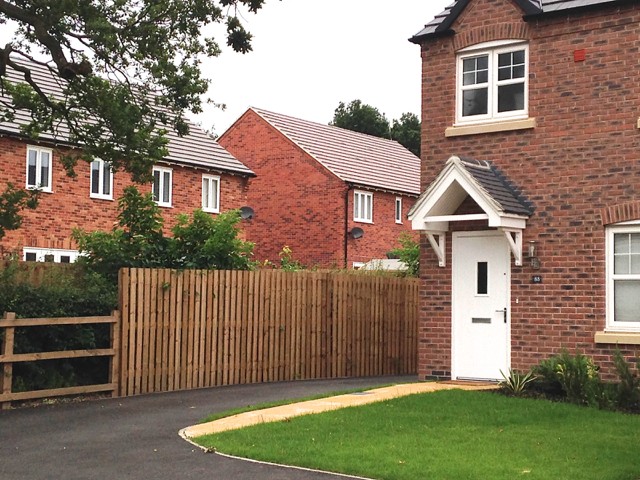 As a landlord, you are trusting one of your biggest assets to your tenants, so it is important to do your due diligence. With proper precautions, problems are rare but they can and do arise from time to time.
What problems can tenants cause?
While problems are rare, if you reference your tenant properly, these are some of the problems you could face:
Non-payment of rent, or late payment

Refusal of access, eg for periodic inspections

Damage to the property, either accidental or malicious

Noise or antisocial behaviour

Illegal sub-letting – which can invalidate your insurance or put you in breach of the

Right to Rent

rules (see below)

Breaking the terms of the contract, eg smoking in the property, having a pet.
Paul Shamplina, of Landlord Action, talks about some of the problems landlords could face, in The Buy to Let Show.
Preventing problems with tenants at the start of the tenancy
The most important steps you can take to prevent problems with tenants happen before or right at the start of the tenancy. It is important to begin as you mean to go on: professionally.
Right to Rent
In England, all tenants over 18 must confirm they have the Right to Rent in the UK. Even if a letting agent is carrying out this check for you, get details of the checks in writing as there are penalties for failing to carry out checks. If you knowingly rent to a tenant who does not have the right to reside in the UK, you could face up to five years in prison.
Professional referencing
As well as the Right to Rent checks, it is vital to reference any potential tenants thoroughly. This is best left to the professionals as the checks are very detailed and can be especially difficult if your tenant has unfamiliar documents from abroad. It is also very difficult for the untrained eye to tell if a document is forged.
Checks which need making include:
bank statements

employers' references, or evidence of earnings if self-employed (accounts, or evidence from the Inland Revenue)

financial credit checks

checks for any County Court Judgements (CCJ), bankruptcy or insolvency action.
Read Paul Shamplina's tips for avoiding a fake reference.
Use a guarantor – and reference them
If the tenant is a first-time renter, does not have a great credit history or is on a low income, you may wish to accept their application on the condition they use a guarantor. This is a third party, usually a family member, who agrees to pay the rent or for any damage if the tenant cannot do so. They should be made fully aware of their obligations. Any guarantors should be subjected to the same thorough referencing as the tenant.
Choosing a qualified letting agent
You can ease your workload by employing a letting agent to find and reference a tenant for you. However, it is important to choose your letting agent wisely, ensuring:
They belong to a government-approved redress scheme such as the Property Ombudsman (a legal requirement)

They have Client Money Protection in place (a legal requirement from April 2018)

They belong to a recognised trade body such as ARLA, RICS, or similar (highly recommended).
Look out for the new edition of The Landlord's Friend, by Paul Shamplina, written in association with Kate Faulkner, due out in early 2019.
Take out good quality landlord insurance
Good landlord insurance is recommended. You can get cover for:
non-payment of rent

damage to the property, both accidental and malicious

void periods, for example if the property is rendered uninhabitable due to malicious damage or fire

eviction costs

public liability, eg if a leak causes damage to a neighbouring property.
Take a deposit from the tenant
There is no law which says you must take a deposit from a tenant but it is a sensible precaution. If you do take a deposit for an Assured Shorthold Tenancy (AST), by law you must protect it in a government-approved scheme and give your tenant the details. We work with TDS, one of the three government-approved schemes.
You can read more about deposits in our guide for tenants on getting their deposit back.
Take an inventory of the property
An inventory is essential evidence if the tenant causes any damage to the property as it shows exactly the condition of the property at the start of the tenancy. It is recommended that an inventory is carried out by a professional – ideally a member of AIIC or APIP – either just before or on the first day of the tenancy.
Should you carry out the inventory yourself or use a professional?
Making tenants aware of their responsibilities
Some tenants – especially if they are renting for the first time – may not be fully aware of their responsibilities, so it is a good idea to go through these with them at the start of the tenancy. That way everyone is clear on who is responsible for maintaining the garden, for example.
Get to know the neighbours
Building up a relationship with the neighbours means you have another pair of eyes on your property and they can alert you to any unusual comings and goings, which may indicate illegal activity or sub-letting.
Carrying out periodic checks to prevent and identify problems with tenants
Regular visits – either by you or your letting agent – are beneficial to both you and your tenant:
You (or your agent) get to check the property is being cared for properly and that there are no issues with sub-letting, or the terms of the contract being broken, eg by having pets or smoking in the property.

Your tenant has the opportunity to report minor maintenance issues which they may be shy of mentioning. This allows you to nip any problems in the bud before they turn into major issues.

Periodic checks build up trust between you (or your letting agent) and your tenant, making it easier to address any problems, should they arise later on.

You can find out if the tenant is happy and if they plan to renew their tenancy, so you can make plans, eg for scheduling maintenance.
When to carry out periodic inspections
The first visit should be within a month of the tenant moving in, then every three to six months. Ideally, visit in daylight hours when the tenant is present. Remember, you must give at least 24 hours' notice of any visit in writing, eg via email, and be flexible to fit in with their working hours.
Read how one landlord skipped the periodic checks and ended up with a cannabis farm in his property.
Follow up any problems discovered during the periodic checks
After a periodic check, ensure any work requested is carried out, either by your own team or by your letting agent. Any tenant requests for repairs must be responded to within 14 days. Make sure you keep any receipts and guarantees for any work.
How to handle problems with tenants
In most cases, simply talking to the tenant can resolve any problems. For example, highlighting that they are not allowed to keep a pet, then amending the tenancy agreement and taking a pet deposit, could solve the issue, as long as the property is suitable for an animal.
Keep a record of any conversations you have with your tenants about problems and, if an agreement is reached, follow this up in writing. This will be useful evidence if you have to resort to evicting your tenant.
If the tenant breaks the terms of the tenancy agreement, you may wish to serve a Section 8 Notice. If you simply wish to end the tenancy, without giving a reason, you may serve a Section 21 6a Notice.
We work closely with Paul Shamplina, founder of Landlord Action, who is highly experienced in dealing with problem tenants. The new edition of his book, The Landlord's Friend, written in collaboration with our MD Kate Faulkner, will be published in early 2019 and provides a comprehensive and up-to-date guide to all landlord issues, including the initial decision to invest, how to run a safe and legal rental property and problems with tenants.
These are some of the more serious problems in detail:
Non-payment of rent, or late payment
It is important to keep track of all rental payments, so you can contact the tenant as soon as the first payment is missed. Keeping the lines of communication open is essential as you may be able to come to an arrangement with a tenant who is having short-time financial difficulties, eg because they have moved to a new job.
If the problem cannot be resolved or is a long-term inability to meet the rental payments, you may need to serve a Section 8 or Section 21 6a notice and weigh up whether it is worth chasing for rent arrears.
Refusal of access
If the tenant refuses to allow you access for periodic inspections, even if you are flexible about timings, you must not enter the property. Keep a record of your requests for access and their refusal, as you may need this if you feel the need to begin eviction proceedings.
It is important that the tenant understands:
if they refuse entry to the property, they waive the right to complain about the lack of maintenance, repairs or any personal injury arising from these

if your inability to access the property accelerates problems or results in additional damage, you may be able to claim damages from the tenant

you may still enter the property in an emergency, with or without their consent

continued refusal of access is a breach of their tenancy agreement and you may begin eviction proceedings.
Damage to the property, either accidental or malicious
A good tenant will report or repair any damage to the property in a timely fashion and be willing to pay any costs.
If they are unwilling to pay, and the damage is accidental, you may request this is taken out of the deposit at the end of the tenancy. You will need evidence that the damage was not present at the start of the tenancy (which is where the inventory is vital) as the onus is on you to prove the tenant is at fault.
Malicious damage is likely to cost more than the value of the deposit to repair and you may wish to serve a Section 8 Notice. As this can be a complicated legal procedure, it is a good idea to use a professional eviction company such as Landlord Action.
Illegal sub-letting
This can be a really serious problem as it means you don't know who is living in your property, and it is difficult to evict somebody if you don't know their name. They may even not have the Right to Rent in the UK, which puts you in a very difficult position as you could face a fine or even jail unless you can prove you were unaware of the issue. If sub-letting is a breach of the tenancy agreement, you can serve a Section 8 Notice on your tenant.
If you have a problem tenant and would like some advice, do get in touch with Propertychecklists.co.uk. We are a small company but will do our best to help you. In addition, Landlord Action offers a free helpline on 0333 363 7621 or visit www.landlordaction.co.uk/contact