What can you do about subsidence?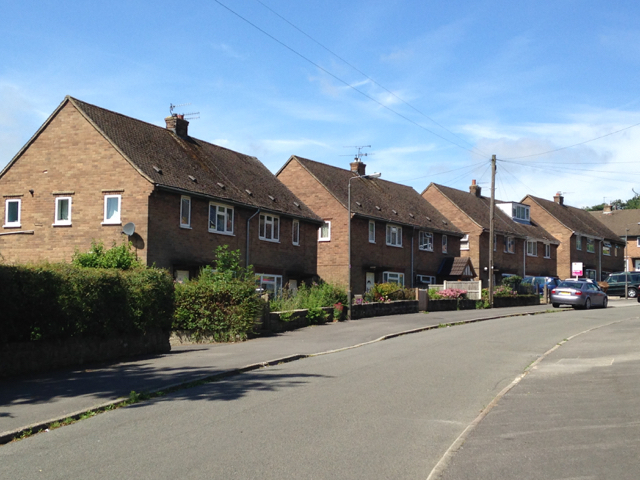 Subsidence – when the ground below your property shifts – is a very worrying problem to have. One of the first signs of subsidence is the presence of cracks in your property, but it is important to understand that not all cracks are a sign of subsidence. It can, in fact, be quite normal to have some cracks in the fabric of your home, particularly in an older property.
Cracks can also occur in new builds, or be the result of having work done on your property, such as building work, or new windows. Hairline cracks can occur when the plaster loses contact with the wall; it makes a hollow sound when tapped.
When to worry
It's time to worry if you plaster over a crack and it reappears, if a new crack appears which is more than 1cm wide, or if the crack is present in the same place on both the inside and outside walls.
Read our article on cracks and subsidence here
Establish the cause of cracks in your property
Is there a likely cause of the cracks?
Is it a new build? Have you had any building work done recently, or new windows fitted? Are any rooms damp, or had damp or water damage in the past? Is the crack in the chimney?
Contact the builder/tradesperson who carried out the work
If you believe the cracks may be the result of work being carried out on your property, contact the builder or tradesperson involved and ask them to take a look at the problem, or send them photos.
Cracks in a new build home
If your new build property has started to crack, this is usually nothing to worry about, as buildings can take months or even years to settle. To put your mind at rest, you can get in touch with the developer or your warranty provider such as NHBC, but, if the property is already several years old, simply fill any cracks with flexible filler.
Just watch out for them opening up again as this could be a sign of something more serious.
Cracks in a chimney breast
These can be caused by thermal expansion and/or gases from an open fire or solid fuel stove attacking the brickwork. Find a chimney sweep through HETAS to diagnose the issue. You may need your chimney relining.
Resolve any issues with damp or mould
If you suspect damp or mould is the culprit, hire an expert to diagnose the issue and advise you how it can be resolved.
Identifying and solving condensation, damp and mould
Contact a RICS surveyor
If none of the above are identified as causes, hire a RICS surveyor to assess the problem and advise you on the next steps.
If subsidence is causing cracks in your home
Check your home insurance policy
First check your buildings insurance policy to see if you are covered for problems caused by subsidence. Most policies should cover it. Get in touch with your insurer to ask them what to do next.
Get in touch with a RICS surveyor
Your insurance company may suggest this as the next step. The surveyor may be satisfied with photos of the cracks, or may wish to visit the property.
Get a report from a surveyor or structural engineer
Again, guided by your insurance company, organise a surveyor's report or structural engineer's report.

Find out what is causing the subsidence
Subsidence occurs when a building shifts downwards with the ground beneath it. If this is happening to your property, the surveyor or structural engineer will be able to establish why. Causes include:
Soil shrinkage; the most common cause of subsidence, with clay soil being particularly susceptible. However, chalk soils can also wash away, and peat can decompose and compress over time.

Tree roots underneath the property, absorbing moisture from clay soil.

Water damage, eg from a leaking drain or pipe – therefore it is important to inspect these regularly, particularly in an old property which may have clay pipes, and keep them well maintained.

Land shifting, for example due to an old mine shaft, coastal erosion or other land slippage.

Heavy traffic or works nearby causing the ground to vibrate.
Diagnosing the cause of subsidence may take several months
If the problem is seasonal, eg if it is caused by the soil drying out at certain times of the year, monitoring may be required over several months.
What to do if your home has subsidence
Arrange for work to be carried out
Your insurance company may want to send their own experts to solve the subsidence issue. If they allow you to organise your own work, make sure you get quotes from three subsidence experts. Note: This is definitely a job for a specially qualified surveyor, not your builder.
Remedial work can range from simply removing an offending tree, to underpinning the whole property.
If you think your property may have subsidence, or are concerned about any cracks in your property, do get in touch. We are a small company but will always strive to help you.