How can I find a house?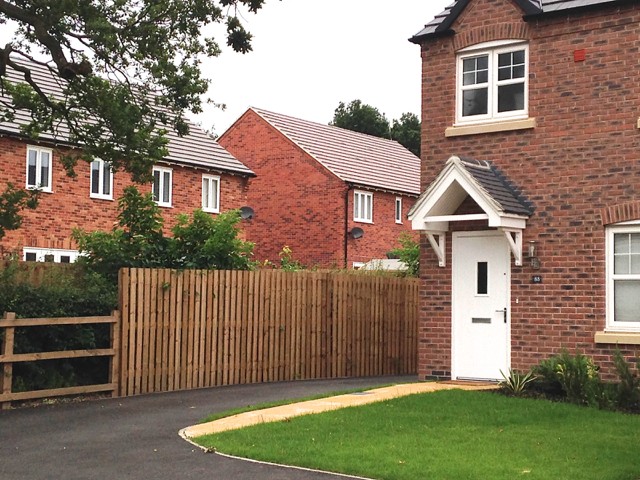 This is a frustrating problem to have. You want – or even need – to move house, have the funds ready, but can't find anything suitable.
Follow our step-by-step guide which will help you find a property to buy. First we look at the avenues you can explore, then we consider your options if the type of property you want to buy is simply not available.
Where to look for a property to buy
Have you explored every avenue in your house-hunting quest? A thorough search involves more than just checking the main property portals, although they can be vital. Check you've covered all of these options:
Set up alerts on property portals
The main three portals are Rightmove, Zoopla and OnTheMarket. Not all properties are listed on all of them, so cover all bases by downloading the apps or signing up for email alerts for all three sites.
Visit local estate agents
This may feel old-fashioned to some in this technological age, but there is no substitute for face-to-face contact. Getting yourself known in local estate agent offices means they will keep you in mind when they receive new instructions, so you could find out about properties before they even get a sale board or are listed on property portals. Everyone wins as you find out about properties early, and the vendor and agent can benefit from a quick sale.
Top tip: Make sure you always attend viewings the agent sets up. If you don't, that may mean you aren't the first on the list agents call when a new property comes on the market.
Explore your favourite locations
This is useful not just for seeking out sale boards but to get to know the locals in shops, pubs and cafes. Make sure they know you are house-hunting as they may have some good tip-offs for you or know if someone is thinking of moving on, so you might be able to capture a property before it comes to market.
Put leaflets/notes through doors
If you have observed properties going up for sale in the past and being taken off the market, this can be a great approach, as you know the occupier is open the idea of moving. You can also try it with other houses in streets you like, and plenty of people have reported success with this. But be a little cautious, they may have had to postpone the move for sad circumstances, so check with the agent first.
It's a good idea to get a mortgage offer in place and appoint a legal company before you take this step. As for what to put in the note, keep it simple and polite; mention you are house-hunting but have been unable to find anything suitable, and explain that you have funding in place, a legal company ready to act, and how quickly you can move.
Don't forget to include a phone number and an email address. For security, you could purchase a pay as you go phone so that you can retain your original number and set up a separate email address.
Advertise for a property
Another way you can be proactive is to advertise for a property. You could place an ad in the local paper, but consider other routes, too, such as noticeboards in local shops and post offices, and leaving messages on Facebook groups.

Why can't you find a house you want to buy?
If you have explored all the options above and still cannot find a property you want buy, consider the reasons for this.
Does the 'perfect' property exist?
Some people find plenty of properties to view but they don't quite come up to scratch… or their 'perfect' home always seems to be just out of their price range. If this sounds familiar, then it's time for a reality check; you might be looking for something that simply doesn't exist and these steps will help you refine your search:
Be realistic about your budget
Are the kind of properties you are looking for available within your price range? If they are just out of reach, you may need to save for a little longer, or compromise on the property you buy.
List your must-have features
Again, be realistic. This is your opportunity to define your 'musts' as opposed to your 'wants'. For example, the school catchment area may be something you are unwilling to compromise on, or you may need a garden for your dog, or a downstairs toilet if someone in the household has mobility issues.
Work out areas of compromise
Could you manage with fewer bedrooms for now if there is scope to extend in the future. If you need a study, perhaps because you work from home, is there the option to add an office in the garden? If it's a guest room you wanted, could you manage without if there is a B&B nearby? This may actually work out cheaper in the long run, even if you pay for them to stay there. Do you need a garden if there is a park or countryside you can walk to easily? If you can't afford your favourite location, could you find the right property in a neighbouring area and still enjoy socialising in the area you wanted to live and making use of its shops and restaurants?
Brief your estate agents
Keep your brief to your must-have features and don't be afraid to provide feedback to the agent after viewings, as this will help them find a suitable property for you, or even come up with suggestions which could help you overcome your objections.
Refine your search with our checklist on choosing your perfect home.
Is there a shortage of properties for sale?
Your local estate agents will be able to confirm or deny if there is a stock shortage in your chosen area. If this is the case then, depending on your circumstances, you have a few options:
Keep up the search
Be patient and simply carry on with the steps outlined above… eventually you should get the results you want.
Trading up? Read our quick guide here.
Rent a property
If you need to relocate, consider renting in your new area until a suitable property comes onto the market. As well as allowing you to move, this has two major advantages:
You can really get to know an area before you commit to a purchase.

You are in a strong position as you won't be in a chain, which makes you attractive to vendors.
Read our guide to renting a property, download What tenants need to do to rent and read the Government's How to Rent guide.
Renovate or convert a property
If you have time on your side and the vision to see a building's potential, you could consider a project such as:
a wreck which needs completely refurbishing

a student property or House in Multiple Occupation which can be turned back to a family home

a commercial property which can be converted into a residential property

converting your own property, if you already have one, to make it more suitable for your changing needs.
None of these are for the faint-hearted, however, but there is plenty of advice and information available for those who are up for the challenge, such as our quick guide to renovating a property, our guide to carrying out property projects and, crucially, how to finance this type of project.
Not sure where to start? Working with an architect can help you bring your ideas to fruition.
Consider self-build
While challenging, this not quite as onerous as it sounds as you don't actually have to do the hands-on work yourself. Be warned: it is not a quick fix, as you will need time to find and analyse a plot of land, get planning permission if it does not already have it, find a builder and wait for the work to be completed. Even then, you will be decorating from scratch and need to overcome many obstacles along the way.
Despite the challenges, the rewards are plentiful and you have the benefit of working with a blank canvas so can create the home of your dreams (within planning and budget constraints), designed to suit your lifestyle and tastes. As for the cost, as a very general rule of thumb, this can be split roughly three ways; for land, materials and labour.
You can find lots of information and advice from the National Self Build and Renovation Centre (NSBRC), and don't miss our self-build checklist and how an architect can help you get planning permission.
Custom build
A newer self-build model is custom build, which offers greater flexibility to take on as much or as little of the designing and building yourself
You purchase a serviced plot (ie, one that has drains, water and power), then proceed as you wish. This could be a self-build project, as above, or you could simply work with a developer who will build your home, and allow you to choose certain finishes from a selection. Often, custom build falls somewhere in between, with the developer constructing the shell of the property and you choosing the room layout to suit your family's needs.
Watch Kate explain custom build in this video:
You can also find out more about custom build at custombuildhomes.co.uk
Still having problems? Do get in touch; we may be a small company but we will always try to help.