What impact do politics and economics have on the property market?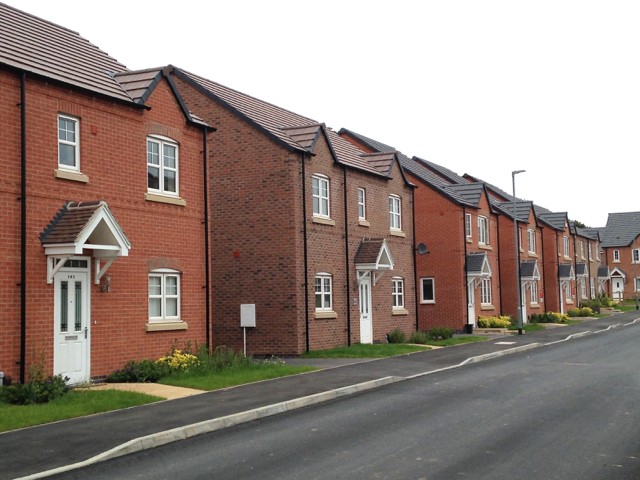 One of the few certainties in life, along with death and taxes, is that property prices rise… and property prices fall. How much this matters to you depends on your property plans – and whether you are a buyer, seller, investor or tenant.
There are many factors affecting house prices, most significantly what I like to call PPE: Politics, Property and Economy. Typically, what's happening with politics and the economy influences what happens to the property market.
Here are some examples of how each of these plays its part.
Politics
Government decisions can inevitably affect the property market, positively and negatively. In the late 1980s for example, the Conservative government wanted to reduce investment in social housing, so promoted the 'right to buy', leading to an enormous decline in property for vulnerable tenants which continues today.
So people could still be housed, in the early 1990s they then made changes to encourage investment in the Private Rented Sector, which now has more than one million households on benefits renting privately, while more than one million households are on council waiting lists!
Since the last recession, the government has been trying to:
Reduce the debt in the housing market

Increase home ownership, particularly with first-time buyers

Reduce house price rises fuelled by investment purchases and dangerous debt levels.
These policy choices have seen the introduction of a huge amount of legislation affecting all aspects of the market. These include:
Mortgage and debt restrictions
By restricting homeowners to repayment mortgages and introducing stricter affordability tests, the government hopes to limit the damage in the event of another credit crunch.
First-time buyer incentives
These – including the Help to Buy equity loan, Help to Buy ISA and Lifetime ISA – were introduced to help people get onto, or move up, the property ladder. By October 2017, more than 130,000 new homes had been sold using the Help to Buy equity loan, 81% of them to first-time buyers.
Reducing buy to let demand
The government has been introducing measures to stem the growth of the private rented sector over the last few years, largely by increasing taxation for buy-to-let investors, via stamp duty and the loss of interest relief on finance. This has gone hand in hand with additional legislation around licensing, energy efficiency and safety, all of which put the squeeze on landlords' finances, causing some to sell up and deterring others from investing.
Economy
While the general economic state of the country has its part to play – Brexit uncertainty, for instance, dampens buyer demand – it is what happening at a local level which makes the biggest difference to your property market.
For example, in an area of declining industries – such as Aberdeen, which relies heavily on the oil industry – property prices and rents have suffered because people will generally postpone moving house or, if renting, be unable to pay higher amounts each month as they just don't have the job security and salary growth to pay higher amounts and landlords cannot increase rents if people don't have the additional money to pay.
And that's why wage growth is critical to property prices; if wages fail to keep up with living costs and unemployment rises, this generally reduces demand for property as people stay put. A lack of buyers leads to a lack of transactions and can drive down prices for those sellers who need to move.
As mentioned above, uncertainty has a big effect on the property market, which means the economic news of the day, such as impending job losses affecting major employers, can dent people's confidence quickly and slow the market down within a month or even a weekend, taking the market from rising to falling.
But as always, there are winners and losers; while a struggling economy is unwelcome news for those looking to make capital growth or sell up, it can mean there are bargains available for investors and first-time buyers.
Always remember, too, whether you own or rent, there is a cost to putting a roof over your head, so even if as a homeowner you aren't making huge amounts of money on your property, as long as you can pay the mortgage, you will still have a home.
Property
People will always need homes and, currently, demand in most areas is outstripping supply due to a growth in population and poor policies and planning on behalf of governments and local authorities when it comes to supply.
Where finances allow – typically in a successful economy such as London, Cambridge, Bristol and Edinburgh – this boosts property prices. But it's important to be aware this isn't the case everywhere as there are still many parts of the UK – such as Newcastle, Bradford and, perhaps most notably, Northern Ireland – where prices have not yet recovered from the 2007 crash as they don't have the economic success and supply versus demand isn't as stretched.
Unlike other 'markets' such as stocks and shares, property is unusual in that it is very susceptible to people's confidence, with the media playing a significant part in this. Concerns about the economy and scaremongering headlines can make people nervous enough to postpone their moving plans literally overnight. And if the media predict a market slowdown, funnily enough it often happens because, when people hold off moving house, the market naturally stagnates and those who need to sell have to reduce their prices to tempt buyers back into the market.
Interestingly though, things are changing. In the past we have really feared a crash. But when the last one happened, repossessions were at half the rate they had been in the 1990s and today this is even more unlikely to happen as:
More than half of all homeowners now own their property outright so are unaffected by mortgage rate increases and the risk of repossession

In recent years, those who do have a mortgage are typically now on repayment only, meaning they are paying off their mortgage from day one, increasing equity levels, while being assessed on 5-7% interest rates, not the 2-3% actually charged by the lender

Finally, half of those with a mortgage are on a fixed rate so, again, fewer people should be affected by mortgage rate rises.
Overall, there are many things that affect the property market, but keeping up to date with political policies, economics and of course what's happening in the property market in your area is key. Why not sign up to our free newsletter to keep up with the latest news.