Checklists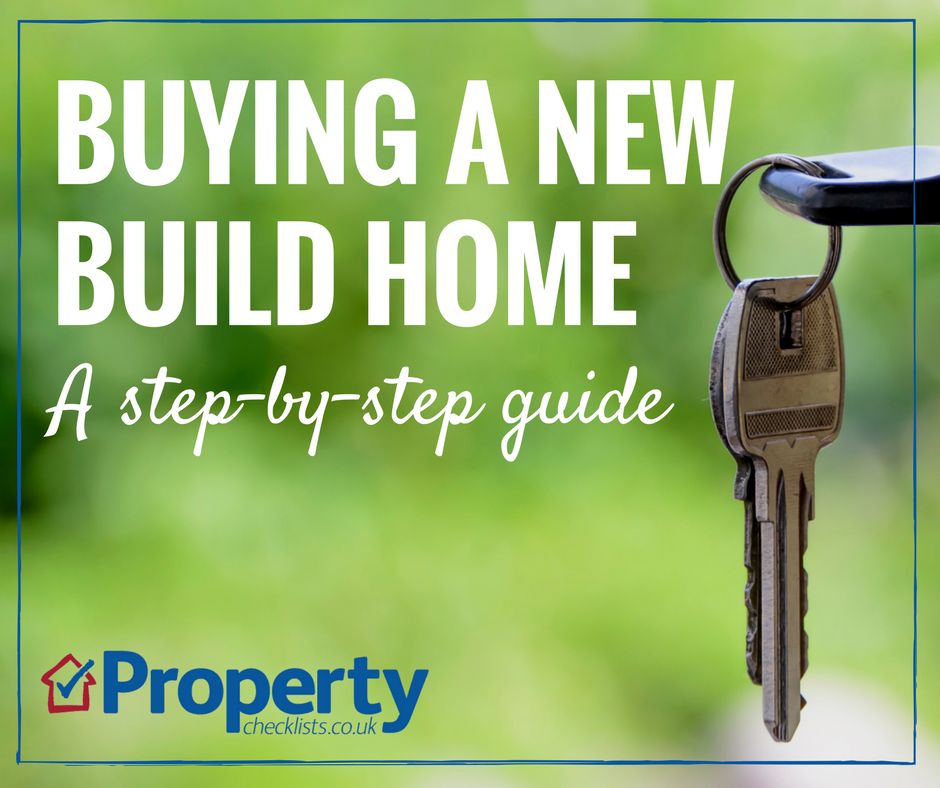 Checklist provided by
Choose a Legal Company

that specialises in purchasing new homes via developers. Note it's not always ideal to use the legal company paid for or recommended by the developer as they will have created the purchase contract in favour of the developer - not necessarily you!
Research all the local new build property sites, using specialist sites such as

SmartNewHomes

as well as

Rightmove

or

FindaProperty

.
Budget for the move, bearing in mind you may well have to pay a 10% deposit on exchange BEFORE the property is ready to move in.
Carry out

Mortgage Research

to find out how much you can borrow. Be aware that some mortgage companies restrict borrowing to new builds requiring up to a 40% deposit!
Research the Estate Agents and directly with New Build Developers. Find agents that specialise in new build properties.
Identify and brief the developers and agents about the property you want to buy, especially if there is anything that you would like to brief the developer such as including carpets, appliances or other features, such as show home furniture.
Carry out viewings, not just of the sites that you are considering, but also the show homes, and visit other sites that have recently been finished to find out if there were any issues.If there is a garage, will your car fit?
Check with the developer what you can specify in the property and if this will incur extra costs. For example, will the garden be fenced, landscaping, carpeting?
Is the property being sold freehold or leasehold? Will you incur any monthly or annual charges for maintenance of your own or communal garden/area?
What if property prices rise or fall after exchange? Will the price of the property be 'locked' in at exchange?
Find out what restrictions there are on the developer's site (some don't allow you to let the property).
Ask what happens if you exchange contracts and the developer goes bust (even if it is a top UK developer!)
Try to secure a good discount or see what it would cost to carry out part exchange if you have a property to sell.
Make an offer on the property subject to an independent property survey/snagging survey once the property has been built, prior to completion. The average new build has over 80 defects - so don't move in without a specialist survey!

Contact us

if you need to find a specialist surveyor.
Contact us

to find out what to do if your offer is rejected.
Offer accepted.
Organise an Independent Survey.
Finalise your deposit,

Mortgage Offer

and

Insurance.
Keep up to date with what's happening on your purchase, even if it is far away. Visit the site and your property regularly so you know it's going to be ready in time. Check at each stage your property is being built if the relevant certificates such as building regulations have been passed. Take photos of the property being built.
Consider the Property Exchange Bond when handing over a deposit at time of Exchanging Contracts. Make sure you exchange contract subject to an independent survey and receiving the relevant certificates, such as planning permission and building regulations.
File all your paperwork carefully - you'll need the paperwork when you come to sell including all the certificates and when you are expected to complete.
Organise your

removals/packaging

subject to the date when you can move in, have a contingency plan in case you cannot move in on the exact date.
Before you move in and complete contracts, make sure your independent surveyor/snagging survey is carried out. Make sure any problems are fixed prior to completion and you moving in.
Organise change of address.
Complete your purchase and move in!
Pay the Stamp Duty and check the SDLT forms have been filed.