Property not selling? What can you do?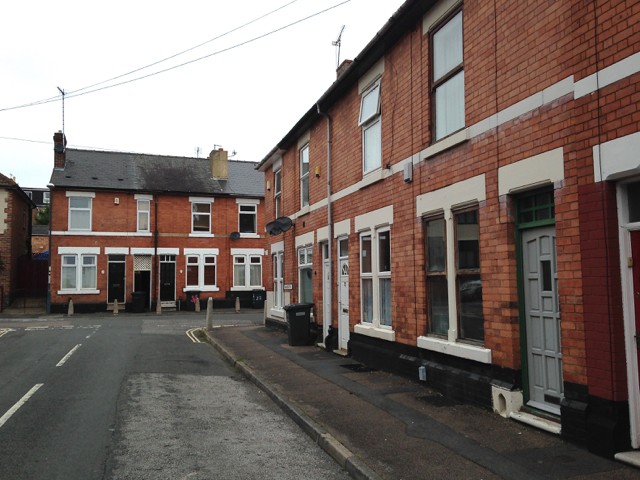 Not being able to sell your property puts you in a frustrating – and potentially devastating – state of limbo. Follow our step-by-step guide to breaking your house-selling deadlock.
Why is my property is not selling?
If your property has been on the market for six to eight weeks and is receiving no viewings, or has received fewer than five, unless it's a very niche property, it is likely something is putting people off.
Your first step is to work out what that is.
Is your house overpriced?
When marketing your property, you should ask three agents to value it and request three prices from each of them:
A marketing price

A price to accept

A quick sale price.
Be wary if one agent says it is worth quite a bit more than the other two, as they may be overvaluing your property simply to secure the instruction. This can deter buyers, making it take longer to sell and mean you have to drop the price.
Unless your home is unique, you can also get an idea of how much it could sell for by looking at sold prices of similar properties in your location on Nethouseprices or Rightmove.
Solution: Become a buyer. Visit a property portal and search your area, setting your minimum price as the value of your property MINUS 10%. Make the maximum price 10% more than your asking price. For example, if your asking price is £250,000, search for properties priced £225k-£275k.
How many properties come up for sale? How do they compare? If you are offering a one-bed flat for the same price people can buy a two-bed, it could be overvalued and you may have to consider reducing the price to something more realistic or, if you have the time and funds and the property needs updating, take steps to add value.
Is the market slow?
If there are more properties for sale than buyers looking to purchase, buyers can afford to be choosy and to negotiate prices down.
Work out how your market is performing, by following the steps in our checklist and putting the postcode into The Advisory's Propcast tool. If it is slow, is this due to a general slowdown, or is it seasonal? Sales generally tail off in the run-up to Christmas but pick up again immediately after the big day and again in the spring before slowing down in the summer holidays.
Check out how the market is performing in your area with our regional property reports and our monthly price and rental reports.
Solution: If you need to sell quickly, you could drop the price to tempt buyers, which an agent or surveyor can advise on. Or you could sell your property at auction; if a buyer purchases on the day, they typically have to complete in four weeks.
But if you can wait, you could take your property off the market until it picks up again as allowing it to sit on the market can cause buyers to begin to wonder what is wrong with it. Alternatively, if you need to move on, you may be able to let your property, renting in the new area or, if you can afford to, rent out your own property and buy a new property on a 'let to buy' mortgage.
However both of these options are likely to incur additional taxation, so weigh up the pros and cons of letting a property, read our buy-to-let tax checklist and seek specialist advice first.
Are you with the right agent?
Choosing the right agent is vital. Look for agents who are selling properties (and have sold!) similar to yours in your area, as they will not only know the location well but attract buyers looking for homes like yours. We've put together a quick guide to finding the right agent, here.
Beware of agents who offer a higher price than other agents or who don't know and haven't sold your type of property before. If you are using an online agent, be careful to do a like-for-like comparison with the agent's cost as some tend to add on extras such as £300 for viewings, more money for selling in London; by the time you pay the final bill, it may well be no different to the high street agent's price.
Also know that online agents who charge upfront, even if you can 'pay later', will require payment whether they sell your home or not, whereas most high street agents offer to sell your property on a 'no sale, no fee' basis.
Solution: If your agent has no experience in your location, or is not promoting your property and cannot be persuaded to do so, it could be your cue to change to a more suitable/proactive one.
Is subsidence, a crack, the need for a re-wire or just cluttered home putting buyers off?
This is obvious but if there is a major structural defect with your property, such as large cracks or a roof that needs replacing, this can put buyers off. Some issues are more easily remedied, such as clutter or outdated décor; read our list of issues which can devalue your home and, therefore, deter buyers.
What is often difficult to sell is a property which is what I call 'half and half', ie half show home, half renovation project. Most buyers either want one or the other, so this appeals to neither, even if priced at a 'midrange' between the two.
However, if the problem is structural or requires a full electrical rewire, it may be you need to reduce the price accordingly or find out the cost and offer to get the work done, for example, between exchange and completion.
Solution: If it is practical to resolve the issues – eg declutter or restyle – do so. If the problems are too numerous, costly, complicated or time-consuming to fix, you will most likely have to compromise on price or offer to have them fixed prior to completion.
One way to help reassure buyers is to have your own survey done which highlights any issues and the costs to fix them. This can help buyers feel you are being open with them and give them the confidence to make an offer.
What if I need to move quickly?
If you need to move relatively quickly, say, in the next few months, you could:
Rent out your property
If there is rental demand in your area, this could give you the flexibility to move on, either by buying or renting a new home. Becoming a landlord, however, is not a decision to be taken lightly and it's a good idea to join a landlord association to help you stay within the law; you can keep updated by joining our mailing list, too.
Read our 12 steps to lettings success and our guide to buy-to-let insurance.
For lots more information about letting property, watch The Buy to Let Show and read the accompanying eBooks; eBook 4 in particular contains some vital info about letting legally and safely.
Sell the property at auction
Two of the Benefits of selling at auction are certainty and speed; the buyer commits to the purchase and you can exchange contracts on the day, and completion takes place four weeks later. You will most likely sell to a cash buyer, so there will be no chains to deal with, which reduces the risk of delays.
Read these tips for selling at auction.
Part-exchange on a new build
If you can find a new build you wish to buy, the developer may offer part-exchange, which can get you moving and eliminates the stress of co-ordinating a sale and purchase. Just make sure you carry out certain checks before making an offer.
Sell to a house-buying company
If you need to sell urgently, consider a house-buying company such as Open Property Group or House Buy Fast. Whichever company you choose, ensure they are members of a relevant trade body and check their code of practice. There are more tips in our guide to selling to a cash buyer.
Having a real problem selling your home? Do get in touch; we are a small company, but we will help if we can.