Why do rents fall?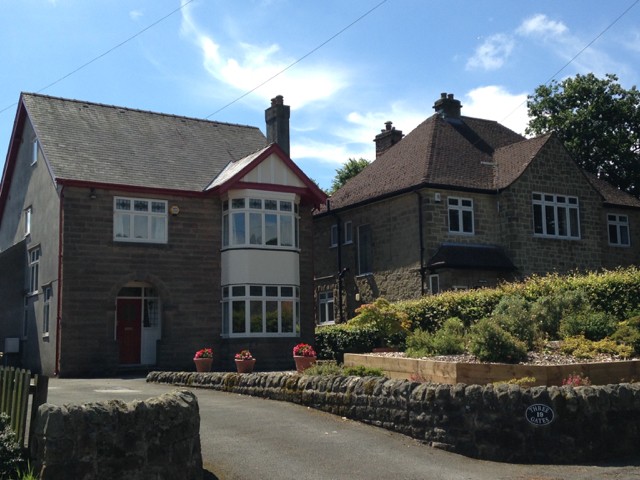 With media reports of 'skyrocketing' and 'extortionate' rents, you may be surprised to consider any scenario where rents could fall.
But, just as house prices can go down, rents can, too – although rental market changes are not as dramatic or newsworthy.
For instance, according to Belvoir's Rental Report for Q2 2018, average rents in England for the quarter did fall from the 2017 average… but only by an unremarkable 0.5%.
Some factors which can result in falling rents include:
There are also crucial difference between tenants and buyers which prevent rents from growing as fast as house prices.
Struggling economy
Just as a healthy economy will see wages grow and rents follow suit, a struggling economy can have the opposite effect.
Over recent years public sector pay freezes and pay rise caps of 1% have left many people lagging behind in terms of salary, meaning they have seen their income fall. In July 2017, the Guardian quoted a report, commissioned by the Office of Manpower Economics, saying the median hourly earnings of UK workers fell by almost 6% in real terms between 2010 and 2015.
This has had its biggest impact in places like London, where rents have recovered back to their pre-recession rates and beyond, making it increasingly difficult for people to afford higher rents. For example, according to Belvoir's Decade of Data, the average rent in London fell to £996 in 2010 but had risen to £1,268 by 2017, while wages remained static or saw below-inflation increases. Meanwhile, according to the Office for National Statistics, prices rose over the same period by 21.85%.
It's always better for landlords to offer rents at prices people can afford than to have their properties standing empty as void periods could cost them £300 a month.
Another factor is the affordability criteria imposed by tenant referencing/insurance companies. which Belvoir's Decade of Data says requires their salary to be 2.5 to 3x the rent.
Supply outstripping demand
When there are more properties available than tenants to rent them, prices can fall, as the tenants looking for a home are in a strong position to negotiate with the landlord. As it is better for a property owner to have a tenant paying a lower rent than to spend up to £300 a month to keep an empty property, rents can be driven down.
We have seen this happen as a result of the credit crunch.
As reported in Belvoir's Decade of Data, rents reached their peak in Q3 2008 but then the credit crunch came along and made property harder to sell. This caused many would-be sellers to become 'accidental landlords', letting their properties instead and injecting a huge number of new properties into the private rented sector. The effect of this dramatic increase in supply was a fall in rents of around 5% in London and as much as 20% in areas such as Nottingham.
And, as we reported in our August 2018 rental summary, regional differences are now so wide that while rents in Edinburgh are increasing year on year by nearly 10%, they are growing at less than inflation in most regions and even are falling in places such as some (but not all) boroughs of London: "…rents are being held back by inflationary pressures cancelling out any real wage growth since Brexit was announced and pretty much every region is now growing at less than inflation and some areas are even in negative territory."
LSL's July 2018 report stated: "The average rental property in London is now let for £1,271 per calendar month, down 0.5%. Two other regions also saw rents fall in the last 12 months. These were Wales – where the average property lets for £588, 1.9% less than a year ago – and the North East, where prices fell by 1.6% to £535."
Local factors
As with house prices, rents can be affected by influences affecting supply and demand at a local level. If, for example, a major employer pulls out of an area – particularly one which employs lots of migrant workers who are statistically more likely to rent – this can significantly reduce demand for rental properties as the workers move away to a different area. And, as already mentioned, lower demand usually means lower rents.
This is something that can also be seen in some university cities, where there has been a lot of investment in purpose-built student accommodation. The sudden arrival of attractive modern apartments can make demand for traditional house shares fall, as has happened in Lincoln, leaving landlords with the option of competing for tenants by lowering rents or risking costly void periods.
Ultimately, rents are less volatile than house prices and one reason for this is that tenants tend to rent what they need, rather than seek out their dream home. Homebuyers will often spend the maximum they can afford, regarding the property as an investment for the future. They can also allow their hearts to rule their heads, falling in love with a property and stretching their budgets to pay more than they planned. Tenants, however, are generally more pragmatic and will aim to keep costs to a minimum.
But what goes down must go up, as the saying almost goes, and on the whole, rents will increase over time, just as most costs do.